Products & Pricing
On RefSpace you can buy products that are truly recommended by your favorite online creators.

No more searching through channels, profiles and accounts looking for an item or product that your favorite creator once talked about in his material. With RefSpace you have everything at your fingertips. Just go to his RefShop on the RefSpace platform and you will quickly find what you are looking for.
For each product, you can watch a video with a recommendation, read its description and the current price. You can buy it by clicking the 'Buy' button and then enter the address, shipping method and simply pay for the order.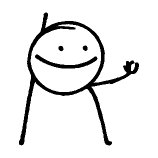 For each product, there is also an indicated Seller (online store) who will handle the order. He will contact you immediately after placing the order and send you the goods to the address indicated. He will also answer any of your questions regarding the order, consider the complaint and accept the return of the product in accordance with the applicable
regulations
.
Do you want to additionally support your favorite creator and encourage him to create even better content? Excellent. Send him RefCash, i.e. a tip of 10 or 20 EUR/PLN or as much as you want.

Company data:
Name: Refspace LTD
Company number: 14127969
Address: 85 Great Portland Street First Floor London W1W 7LT
Contact: [email protected]